Welcome to Midnight Run Vizslas
---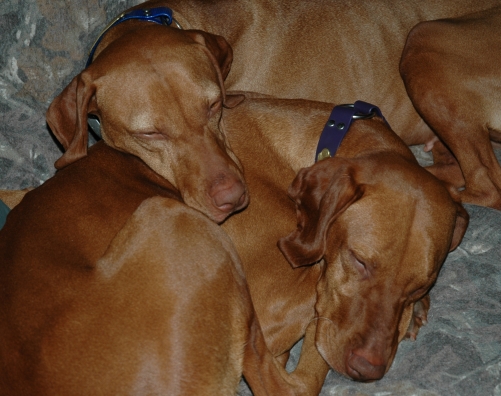 Midnight Run Vizslas specializes in Vizsla puppies for the discriminating pet owner, upland bird hunter & field competitor. Located in Southwestern Michigan, we are the area's premier Vizsla breeder, dedicated to producing attractive, healthy, and well-tempered pups that are as much a joy to live with in the house as they are to hunt over afield. Our Vizslas are proven field performers with excellent temperaments and easy-going dispositions that make them wonderful companions in the home. Whether you're looking for a great pet, a productive hunting companion or a successful field competitor, we have the pup for you.
---
Puppies are on the way!


Midnight Run Vizslas has pups due in November 2012 that will be ready to go home shortly after Christmas/New Year. We are still accepting several more deposits. We are also beginning to accept deposits for our litter planned for Spring 2013. Both litters will produce excellent companions for the home and field. Check out our Pups/Litters page for more information about our exciting breedings and/or future planned litters.

---