Welcome to Midnight Run Vizslas
---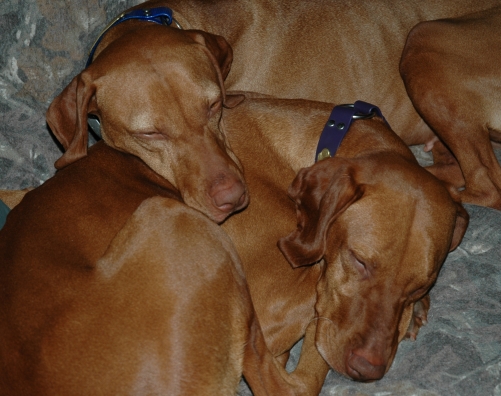 Midnight Run Vizslas specializes in Vizsla puppies for the discriminating pet owner, upland bird hunter & field competitor. Located in Southwestern Michigan, we are the area's premier Vizsla breeder, dedicated to producing attractive, healthy, and well-tempered pups that are as much a joy to live with in the house as they are to hunt over afield. Our Vizslas are proven field performers with excellent temperaments and easy-going dispositions that make them wonderful companions in the home. Whether you're looking for a great pet, a productive hunting companion or a successful field competitor, we have the pup for you.
JULY 2015: Adult Female Vizsla Available to Approved Home

We have a even tempered, loving and beautiful 4 year old adult female Vizsla available to a wonderful home. She has an excellent pedigree and the personality to match. Although she is great with children, I would prefer a home without children (or at least no children under 8) or another dog. Her new home must also have a fenced in yard. I can provide additional information, along with pics. If you're interested, please contact me directly, by email or phone, for additional info.

---